The server indicates that the URL has been redirected. Try using the Curl download option on the Syndicate Press Admin Panel Cache tab. After updating the settings, be sure to clear the input and output caches, then reload this page.
Metropolitan Men scours the web to find the latest news in Arts and Entertainment in New York!
Copyright 2018 The New York Times Company
Last feed update: Tuesday December 18th, 2018 11:09:03 PM
Tuesday December 18th, 2018 03:31:55 PM
GIA KOURLAS
A talk with the director and choreographer Casey Nicholaw: "The world has gotten so serious. It's time to be on a dance floor together."
Wednesday December 12th, 2018 04:53:15 PM
WESLEY MORRIS
The movies and the plays and the TV shows are great, but what about the people in them? They're right here — well, some of the very best are.
Thursday December 13th, 2018 08:45:05 PM
JON PARELES and JON CARAMANICA
One-off collaborations, movie soundtracks and internet upstarts provided some of the most exciting music this year.
Wednesday December 12th, 2018 05:50:59 PM
JAMES PONIEWOZIK, MIKE HALE and MARGARET LYONS
This year, departing favorites gave way to audacious new series, and streaming services brought viewers outstanding foreign fare.
Wednesday December 12th, 2018 05:48:42 PM
ROBERTA SMITH, HOLLAND COTTER and JASON FARAGO
The art critics of The New York Times tell you what rocked their worlds this year: notable art events, works in museums and galleries, emerging artists and how they found beauty in unexpected places.
Tuesday December 18th, 2018 10:17:19 PM
LIAM STACK
Sometimes movies or songs don't age well. We are asking Times readers: how do you balance your enjoyment of something with the cringe it may produce?
---
Copyright 2018
New York Magazine's arts and entertainment blog, including witty analysis of movies, TV, music, books, theater, and art, plus original video and sneak previews of upcoming releases.
Last feed update: Tuesday December 18th, 2018 11:09:03 PM
Tuesday December 18th, 2018 09:26:36 PM
Megh Wright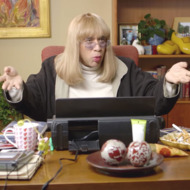 When it comes to the art of celebrity impersonations, it takes a special kind of admiration — or at least, empathy — for a performer to deliver an impression that is truly great. Even Anthony Atamanuik had to plumb the depths of Donald Trump's psyche in search of some kind ...
More »
Tuesday December 18th, 2018 09:09:29 PM
Sean T. Collins
Everything I've ever heard about Channel Zero, I've heard from other people on the internet. Perhaps that's the way it should be. This rich, gorgeous, and astonishingly frightening horror anthology series takes the story lines for each of its four seasons so far from creepypasta — scary short stories in ...
More »
Tuesday December 18th, 2018 07:16:32 PM
Jordan Crucchiola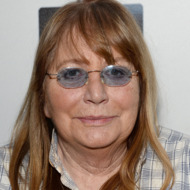 Penny Marshall, the filmmaker and actress, has died at the age of 75. Her publicist Michelle Bega confirmed the death to the New York Daily News, saying, "She passed away from complications from diabetes," and that it happened "peacefully at her Hollywood Hills home." Marshall, the sister of famed filmmaker ...
More »
Tuesday December 18th, 2018 06:06:04 PM
Megh Wright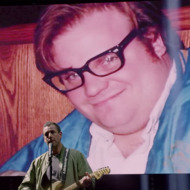 Near the end of Adam Sandler's recent Netflix comedy special 100% Fresh, the comedian shared a heartfelt musical tribute to his longtime friend and fellow former Saturday Night Live cast member Chris Farley. Today marks 21 years since Farley died, so Netflix went ahead and uploaded the full seven-minute clip ...
More »
---
Failed to get content from 'http://timeoutnewyork.tumblr.com/rss'
---
Processed request in 0.10798 seconds.