The server indicates that the URL has been redirected. Try using the Curl download option on the Syndicate Press Admin Panel Cache tab. After updating the settings, be sure to clear the input and output caches, then reload this page.
Metropolitan Men scours the web to find the latest news in Arts and Entertainment in New York!
Copyright 2018 The New York Times Company
Last feed update: Monday November 19th, 2018 12:34:06 PM
Sunday November 18th, 2018 11:46:09 PM
MICHAEL PAULSON
A number of American theaters are posting specific and comprehensive advisories about sensitive material, while others are resisting the trend.
Monday November 19th, 2018 01:03:15 AM
ROBIN POGREBIN
Max Hollein and Daniel H. Weiss, in their first joint interview, on making a home for contemporary art and the wing devoted to Africa, Oceania and the Americas.
Sunday November 18th, 2018 09:46:10 PM
MIKE HALE
A new, six-hour adaptation of a John le Carré novel is filtered through the melodramatic sensibility of the Korean director Park Chan-wook.
Sunday November 18th, 2018 07:36:19 AM
DAVE ITZKOFF
Carell also appeared in a reunion of sorts with some of his former cast mates from "The Office."
Sunday November 18th, 2018 07:34:01 PM
ANTHONY TOMMASINI
Kaija Saariaho's "Only the Sound Remains" was a highlight of the festival's final week, which also included the Latvian Radio Choir and Les Arts Florissants.
Friday November 16th, 2018 09:00:09 AM
GIOVANNI RUSSONELLO and NATHAN BAJAR
Step inside the mind of one of America's great virtuosos, thanks to a vast archive of his personal writings, home recordings and artistic collages.
---
Copyright 2018
New York Magazine's arts and entertainment blog, including witty analysis of movies, TV, music, books, theater, and art, plus original video and sneak previews of upcoming releases.
Last feed update: Monday November 19th, 2018 12:34:06 PM
Monday November 19th, 2018 04:06:06 AM
Kenny Herzog
Clinton Correctional Facility had been in operation for a century and a half when inmates Richard Matt and David Sweat escaped its grounds in June 2015, setting off a several-weeks-long manhunt that ended with both men shot and one of them (Sweat) dead. It was the breach that no one ...
More »
Monday November 19th, 2018 03:48:42 AM
Devon Ivie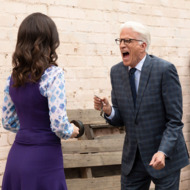 Surveying the hundreds of thousands of people who have appeared on television throughout its very storied, very important history, Vulture would probably put Ted Danson into the top 0.001 percent of actors to ever grace those so-called "small screens." How could we not! This is a man whose colleagues effusively ...
More »
Monday November 19th, 2018 03:07:48 AM
Opheli Garcia Lawler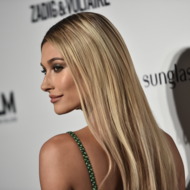 First comes love, then comes marriage, then comes changing your name on Instagram. Hailey Baldwin further solidified that she married Justin Bieber when she changed screen name and her handle on Instagram over the weekend. She is now @haileybieber, a username that probably was difficult to get away from a dedicated fan ...
More »
Monday November 19th, 2018 03:05:05 AM
Richard Rys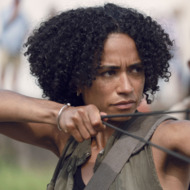 From beginning to end, this was a weird episode. The intro was short and frenetic; the final moments, unusually quiet and anticlimactic. Yes, we spent some quality time at Camp Dixon, finally visited Hilltop, and met Bernie, beloved friend of the Randos turned flesh-eating fashion nightmare. But the story barely ...
More »
---
Failed to get content from 'http://timeoutnewyork.tumblr.com/rss'
---
Processed request in 0.45334 seconds.